The activities in Montaigut
- Gîte for the walkers
Set up in the former stables of the castle, this charming gîte can welcome up to 20 walkers. With a huge bathroom and a furnished kitchen, you'll find all the comfort that you'll need for resting. Information and booking : 05 65 99 81 50.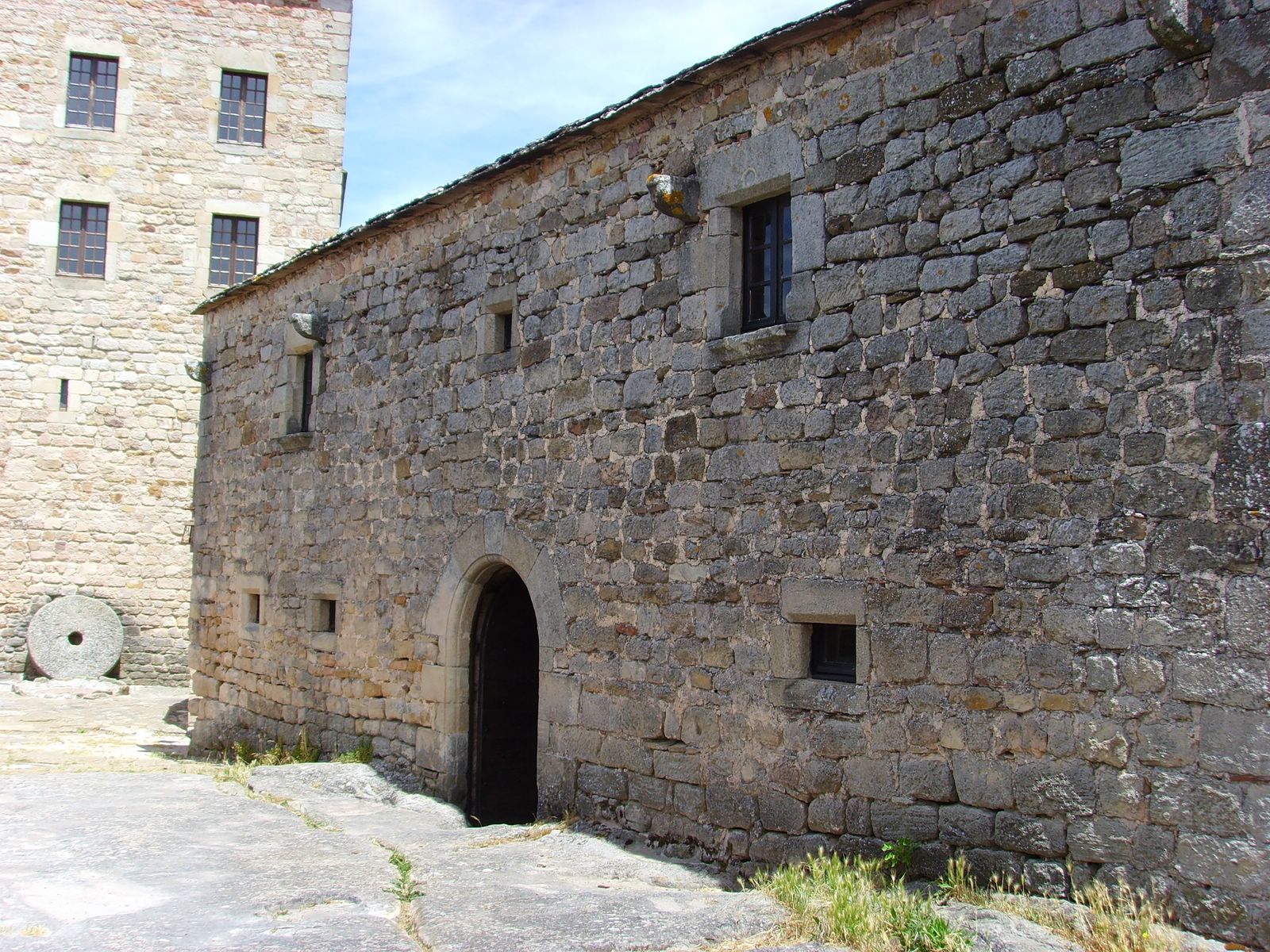 - Trekking paths
You can choose between 3 paths, with different levels of difficulties.
The geological path : 5 to 10 min
The plaster path : 45 min
The Chausses path : 1h10 min
- The plaster museum - Country house (1914)
This little museum, very close to the castle shows the techniques for the making of plaster. It is also an exhibition of plastered mouldings and ornaments from the 17th century.
Reconstitution of the inside (kitchen and bedroom) of a house from the early 20th century. Thanks to an animation, you'll be enjoying a back-to-the-1914-life trip.
Free tour.
- "The enchanted gate" game (for children only) :
- The theater festival
Each year, the "Château de Montaigut's friends" association organizes a theater festival in july. Different companies are succeeding to offer a quality show in the castle's court.
- The animations in Montaigut :
Between july and august, several animations are proposed in the castle. Come and taste the medieval typical dishes around the Lord's room banquet.
- R.E.M.P.A.R.T. union :
Rehabilitation and Maintenance of the Monuments and the Artistic Heritage.
Created in 1966, this association is an union of 170 member associations. It aims to rehabilitate, restore, save and recover the heritage thanks to various projects. R.E.M.P.A.R.T. works upon many types of architectures (castles, chapels, mills, ovens, forges,..),wether they are Historical Monuments or little heritage, from the Prehistorical period to our times.
www.rempart.com
See also the sites to discover and the leisure activities